We provide quality labels, decals, graphics & signs that can be used in many areas of industry
Polyester and Polycarbonate.
Reverse printed for ink protection.
Gloss, matt or mark resistant finish.
Range of thicknesses available.
High performance adhesives.
Temperature stable (-30°F – 250°F).
Die cut shapes to suit your exact specification.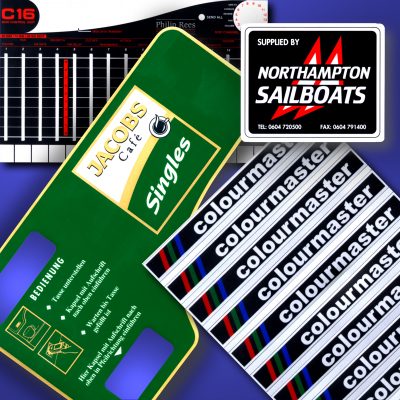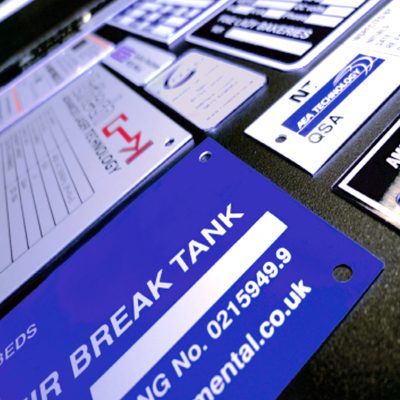 Satin anodised silver or gold finish.
0.5mm or 1mm Thick.
Fixing holes punched or drilled
Screen printed in any colour.
Adhesive backed if required.
Square or round corners (3mm or 6mm Rad).
Size to suit your exact requirements.
Solid foil or Polyester silver.
Permanent adhesive.
Supplied as single labels, strips or sheets
Screen printed in any colour.
Size and shape to suit.
Flexible for curved surfaces.
Write-on panels for serial numbers.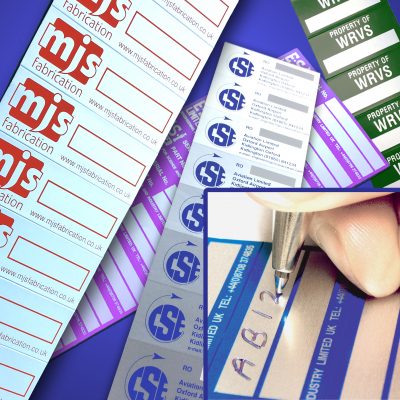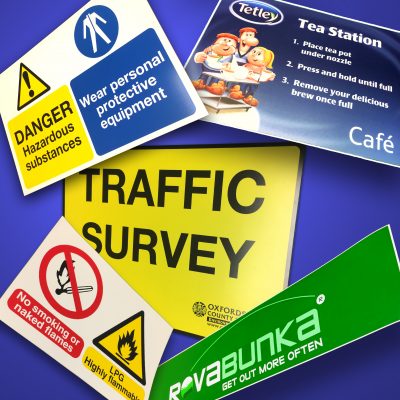 White and clear vinyl as standard with permanent and removable adhesive.
Flexible or rigid PVC with or without adhesive.
Die cut shapes in Vinyl or semi rigid PVC.
Gloss or matt finish.
Safety and warning signs.
We supply a range of die cut products.
Bespoke paint masks.
Adhesive gaskets.
Wide range of materials and adhesives.
In- house design and consultancy.
Prototypes and sampling.
Maximum size 700mm x 500mm.